Tracks to transformation: Unveiling the digital era in rail transport
Let's discover how a seamlessly integrated rail industry will drive the future of mobility.
In this webinar, we will delve into the digitisation initiatives shaping the rail industry. Join us to gain insights from Nederlandse Spoorwegen (NS), the Dutch national operator, driving these advancements within its ecosystem. Additionally we will hear from Capgemini, a global leader in business and digital transformation who will share their expertise as a transformation partner for rail companies worldwide.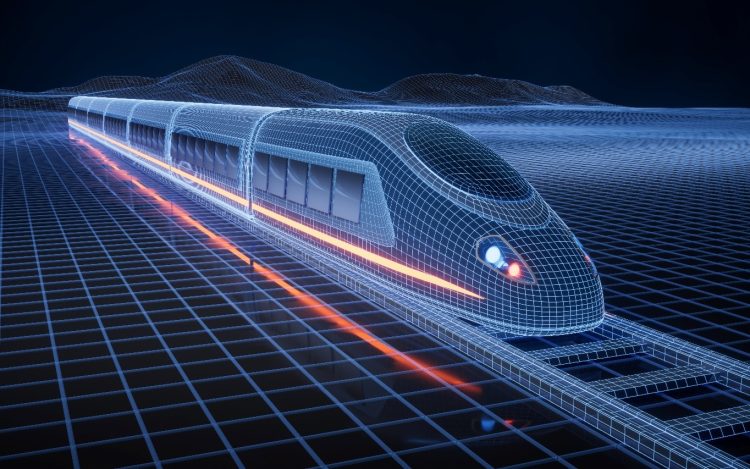 Register to join the webinar discussion for free now!
今天,在E客运量的7%左右urope runs on the railways and less than 1 per cent in the Americas. To achieve the sustainability goals set in place globally, significantly more passengers and goods need to be transported by rail. Digitalisation and data are essential to create a more attractive new multi modal customer journey while reducing the hassle! To accelerate the digitisation of railways—and thus position this industry at the heart of future mobility choices — we believe that we need to transform the way the industry operates and collaborates. This webinar will explore digitisation streams in rail industry from a perspective of NS as the national operator in the Netherlands very actively driving this within NS and their ecosystem and Capgemini as a business and digitalisation transformation partner to rail companies globally. It will zoom into on an integrated system of systems approach as key element of the digitalisation journey – and specifically focus on how stakeholders need a clearly defined ambition and a new mode of collaboration to succeed jointly as an industry.
SPEAKERS
高级经理苏菲Verbeek digitalisat领先ion rolling stock & maintenance NS at Nederlandse Spoorwegen
Sophie Verbeek is responsible for digitalisation of rolling stock and maintenance processes within NS (Nederlandse Spoorwegen, Dutch Railways). NS is the main passenger railway operator in the Netherlands and serves 1 million domestic passengers per day. Before joining NS Sophie gained extensive experience in IT product management and consultancy. Before joining NS she worked eight years with the distribution system operator for electricity and gas in the Netherlands, digitalising grid (OT, IT) operations to facilitate the transition towards a sustainable energy ecosystem. Upon joining NS in 2020 a strategy and roadmap for digitalization has been defined and an organizational structure in which some 300 experts collaborate in multidisciplinary, agile teams was formed. Digitalization is a strategic theme for NS, aimed to improve on asset utilization, efficiency and quality of maintenance processes, and passenger comfort. Automatic Train operations, remote operations, condition-based maintenance, image recognition for inspections and AR/VR for maintenance engineers are all part of the portfolio; as well as maintaining a cyber resilient digital operation. Sophie obtained a masters degree in business administration from the university of Tilburg (NL) and Bradford (UK).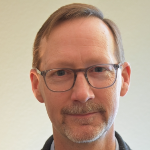 Michael Davis, Railroad Industry Solutions Lead, Capgemini Engineering
迈克尔·戴维斯领导凯捷工程北America railroad sector. As such he is responsible for the development of solution offerings and capabilities for passenger and freight railroads as well as manufacturers that serve this market in the US and Canada. A world leader in engineering and R&D services, Capgemini Engineering has more than 65,000 engineer and scientist team members in over 30 countries across sectors including Rail, Infrastructure & Transportation, Aeronautics, Space, Defense, Naval, and Automotive, among many others. Michael has specialised in American freight railroads for over fifteen years of his twenty-three years in consulting, either overseeing a portfolio of client engagements or leading delivery teams on large programs. As Delivery Executive for eight years, he was accountable for all aspects of Capgemini's client delivery for projects such as dispatch system testing, sustainability planning for rail yards and vehicles fleets, route optimisation, and GIS mapping of track assets. As Program Manager, Michael led multi-year engagements with two of our 'Class 1' freight railroad clients in the successful implementation of their Positive Train Control (PTC) programs. Prior to his railroad work, Michael was project manager for software development projects with consumer software, health insurance, automotive, and telecom clients. Outside of work, Michael has a passion for astrophotography and is a 'Solar System Ambassador' volunteer for NASA/JPL and plays and coaches soccer.
KEY LEARNINGS
How digitalisation of rolling stock & maintenance is implemented to benefit clients, supports our on-board and technical staff and how it contributes towards operational excellence.
Strategic business goals to successfully scale our operations in line with volatile market circumstances.
FAQs
Is the webinar free?
Yes – there is no charge to watch the webinar, either live or on-demand.
When will the webinar take place?
The webinar will take place live on 19 October at 14:00 UK Time
I'm busy. Can I watch it later?
The webinar will become available to watch on-demand shortly after the live webinar takes place.
What are the benefits of attending live?
现场研讨会期间,你可以问speakers your questions, which will then be answered during the live Q&A session towards the end of the webinar.
How long will the webinar be?
This webinar will last for up to one hour.
Who will be moderating?
Elizabeth Jordan, Editor,Global Railway Review
What do I need to watch this webinar?
All you need is a computer with an internet connection. Be sure to use headphones if in an office environment.
Do I receive a certificate?
Yes, you will receive a certificate if you attend the webinar live. The certificate will be sent with your on-demand video link.
ABOUT US
World leader in engineering and R&D services, Capgemini Engineering combines its broad industry knowledge and cutting-edge technologies in digital and software to support the convergence of the physical and digital worlds. Coupled with the capabilities of the rest of the Group, it helps clients to accelerate their journey towards Intelligent Industry. Capgemini Engineering has 65,000 engineer and scientist team members in over 30 countries across sectors including Aeronautics, Space, Defense, Naval, Automotive, Rail, Infrastructure & Transportation, Energy, Utilities & Chemicals, Life Sciences, Communications, Semiconductor & Electronics, Industrial & Consumer, Software & Internet.
Capgemini Engineering is an integral part of the Capgemini Group, a global leader in partnering with companies to transform and manage their business by harnessing the power of technology. The Group is guided every day by its purpose of unleashing human energy through technology for an inclusive and sustainable future. It is a responsible and diverse organization of nearly 350,000 team members in more than 50 countries. With its strong 55-year heritage and deep industry expertise, Capgemini is trusted by its clients to address the entire breadth of their business needs, from strategy and design to operations, fueled by the fast evolving and innovative world of cloud, data, AI, connectivity, software, digital engineering, and platforms. The Group reported in 2022 global revenues of €22 billion.
Get the Future You Want |www.capgemini.com