Addressing Trends & Challenges in Bus, Truck, and Rail Applications: A Deep Dive into ARALDITE® Adhesive Solutions
Supported by: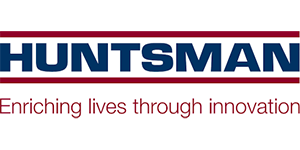 In collaboration with Huntsman Advanced Materials, we invite you to an enlightening session that delves into the pivotal role adhesives play in addressing real challenges across the rail and transport sectors.
Register to join the webinar discussion for free now!
In this insightful session, learn about recent trends and the challenges for adhesive bonding in the bus, truck and railway industries. This webinar focuses on how structural adhesives can help transportation professionals to enable complex, lightweight designs while still ensuring worker safety, address EHS concerns, achieve durable long-lasting bonds, and meet ever-growing productivity demands; all within the framework of changing regulatory requirements.
This webinar will also include real-life challenges through a series of bus, truck, and rail industry case studies showcasing the power of ARALDITE® industrial adhesives. These real-life examples vividly demonstrate how adhesives provide solutions to complex problems.
Key Topics We'll Cover:
Bonding dissimilar substrates
Achieving durability and low maintenance
Meeting growing EHS considerations
Responding to regulatory changes
Optimising productivity through rapid bonding.
Save the date and reserve your spot: Be part of this dynamic session where we look forward to your active participation and the valuable insights you'll gain!
SPEAKERS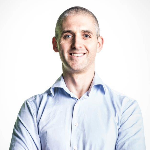 Duncan Howland, Technical Support Manager at Huntsman Advanced Materials
拥有超过25年的经验,产品发展nt and technical support roles, Duncan has a comprehensive knowledge of reactive chemistries, including epoxy, acrylate, PU and UPE, across a range of applications including adhesives, composites and tooling. Duncan has led customer and market-focused development projects as well as running workshops and trainings covering the ARALDITE® technology.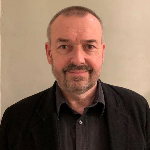 Stuart Thompson, Technical Support Manager at Huntsman Advanced Materials
Thanks to over 30 years of experience working with adhesives, Stuart is responsible for providing a solution-based approach to using epoxy, polyurethane and acrylate adhesive systems. Additionally, Stuart carries out workshops and seminars on bonding and technology around ARALDITE® adhesives
KEY LEARNINGS
Enhancing Productivity with Rapid Bonding Techniques: Discover how rapid bonding techniques optimize productivity without compromising the quality and longevity of bonds, transforming industry practices for increased efficiency.
Safety, Sustainability, and Compliance: Gain insights into how ARALDITE® adhesives contribute to ensuring worker safety & well-being and aligning with sustainability initiatives.
Real-Life BTR Industry Case Studies: Explore tangible examples of ARALDITE® adhesive applications in solving intricate design challenges, achieving lightweight solutions, and addressing industry-specific issues.
FAQs
Is the webinar free?
Yes – there is no charge to watch the webinar, either live or on-demand.
When will the webinar take place?
The webinar will take place live on 7 November at 10:00 UK Time
I'm busy. Can I watch it later?
The webinar will become available to watch on-demand shortly after the live webinar takes place.
What are the benefits of attending live?
During the live webinar, you'll be able to ask the speakers your questions, which will then be answered during the live Q&A session towards the end of the webinar.
How long will the webinar be?
This webinar will last for up to one hour.
Who will be moderating?
Elizabeth Jordan, Editor,Global Railway Review
What do I need to watch this webinar?
All you need is a computer with an internet connection. Be sure to use headphones if in an office environment.
Do I receive a certificate?
Yes, you will receive a certificate if you attend the webinar live. The certificate will be sent with your on-demand video link.
ABOUT US
Huntsman Advanced Materials is a leading global material solutions provider. Our portfolio of adhesives, composites and formulation products meet demanding engineering specifications and address customer-specific needs across a wide variety of industrial and consumer applications.
Serving more than 2,000 customers in over 30 countries, our dedicated employees are characterized by their expertise in complex chemistry, long-standing relationships with our customers, and their ability to develop and adapt our technology and applications know-how for new markets.